Wondering whether or not your organization needs a network assessment?
The answer is always "YES"!
Network assessment refers to a detailed analysis of the current state of your company's existing network infrastructure. It not only protects your company against an array of cyber threats but also helps you make informed business decisions regarding future investments. 
Network assessment and penetration testing involve an in-depth analysis of the processes, performance and architecture of all the components of your organization's network.
Types of Network Assessment
Network penetration testing can be performed from two different perspectives:
Outside your organization's network perimeter

Inside your organization's network perimeter
As such, network assessment can be categorized into external network vulnerability assessment and internal network vulnerability assessment.
Internal Network Vulnerability Assessment
An internal network vulnerability assessment is conducted to help in determining what malicious actors could do with initial access to your organization's network. It helps in identifying how easily and freely attackers can laterally move through your network after the occurrence of an external breach. This type of network penetration testing can mirror insider threats like malicious actions performed by employees either intentionally or unintentionally.
External Network Vulnerability Assessment
An external network vulnerability assessment is carried out to test how effective your network's perimeter security controls are. It not only helps in preventing and detecting cyber attacks but also identifies weaknesses in your network's internet-facing assets like mail, web and FTP servers.
The objective of this kind of network penetration testing is to detect all the weaknesses that can be exploited by the attackers to gain initial access to your organization's network.
Why Do You Need Network Assessment?
Secure and robust network infrastructure is essential to your company's cyber security. No matter how many technical controls and security policies you have put in place to secure your network, your organization cannot be deemed safe unless your network security is tested. 
While conducting network assessment for your organization, all the devices connected to its network are thoroughly examined and analyzed. Once the flaws or weaknesses detected during the assessment are fixed, the risk of a successful cyber attack on your organization decreases substantially. 
Given the huge financial losses caused by cyber attacks these days, conducting regular network assessment and penetration testing is a very wise and cost-effective measure to avoid losing millions in damages, legal fees and fines. In fact, network assessment can also protect you from compliance breaches, which can lead to heavy fines. 
Top 5 Critical Network Vulnerabilities to Watch Out for
There is no shortage of network security issues that can lead to some grave consequences for your organization. The VAPT team of Kratikal, a CERT-In-empanelled security auditor, has carried out network assessment and penetration testing for several companies worldwide. Here are the top 5 most critical network vulnerabilities found by Kratikal's VAPT team. 
#1 Default Authentication
Enabling default IDs and passwords on the devices connected to your network can be one of the most devastating network vulnerabilities for hackers to exploit to gain access to your network. While trying to breach your network, one of the first things an attacker checks is whether your network has enabled default authentication.
Several websites list the default credentials for a wide range of devices including routers, phones, printers, servers, etc. Organizations often install devices without changing their administrator password, leaving them accessible to anyone on the network. This can lead to huge data breaches with staggering financial and data losses. 
In May 2015, the electronic health records software firm called Medical Informatics Engineering (MIE) suffered a data breach that led to the compromise of 3.9 million Electronic Personal Health Information (ePHI) records. The hackers infiltrated the organization's network remotely by using easily-guessed credentials. MIE had provided a customer with access to its network using two test accounts, both of which had identical and easy to guess usernames and passwords.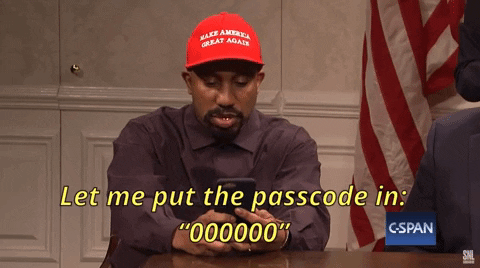 #2 Obsolete Software/Firmware
When it comes to network vulnerabilities, outdated software and firmware can serve as the perfect point of attack for malicious actors. These outdated versions of various software are often riddled with vulnerabilities, which are patched through updates. 
Failure to update your software or firmware on time can expose your organization to the risk of potentially detrimental data breaches and cyber attacks. Neglecting to update outdated software or operating systems has led to several massive cyber attacks on organizations worldwide. 
The infamous Equifax data breach of 2017 took place when the company's IT team ignored the instructions regarding the implementation of a software patch. Counted amongst the biggest data breaches of all times, this security incident led to the exposure of the sensitive personal information of around 146 million Americans. 
#3 EternalBlue
Officially named MS17-010, EternalBlue is a deadly exploit that poses a threat to anything that utilizes the SMBv1 (Server Message Block version 1) file-sharing protocol. Allegedly developed by the United State's National Security Agency (NSA), this exploit was leaked in April 2017 by a notorious hacking group called Shadow Brokers. 
EternalBlue exploits SMBv1 vulnerabilities afflicting the older versions of Microsoft operating systems to launch devastating ransomware attacks. It has cost several high-profile organizations billions of dollars. 
Maersk, the largest shipping firm in the world, lost $300 million to this exploit. Similarly, Merck Pharmaceuticals lost $870 million and the delivery company FedEx lost $400 million. Around a million systems still use the vulnerable SMBv1 protocol, which makes them susceptible to vicious attacks and huge losses.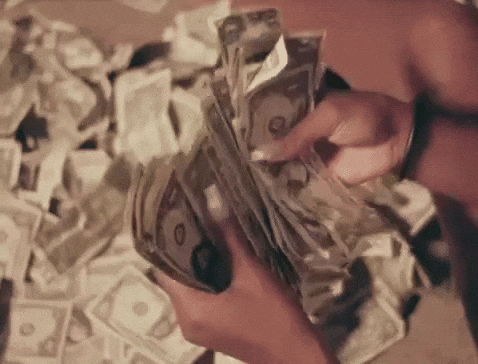 #4 Arbitrary File Access
Arbitrary file access is a vulnerability that affects how Samba validates file paths presented by an SMB client. This vulnerability allows a user to bypass Samba access restrictions while accessing files by using a specially crafted file path. 
Malicious actors can exploit this vulnerability to retrieve files outside a valid share path. An attacker can send a file operation request with a crafted pathname to a target Samba server to gain access to files outside the specified share directory tree.
Effective exploitation of this vulnerability enables attackers to remotely bypass the predetermined share restrictions to gain read, write, and list access to catalogs and records under the client's privileges. In the cases where a public share is accessible, even unauthenticated attackers can launch the assault.
This vulnerability puts your confidential files and other sensitive data at risk. The failure to detect and rectify this vulnerability at once can put your company in danger of devastating data leaks and breaches. 
#5 Use of Type 7 Encryption
While encryption is a necessary practice to ensure data security, choosing the right type of encryptions is just as important. Using Type 7 encryption can prove to be a huge flaw in your network security model. 
Type 7 encryption is not a hash but reversible and weak encryption that aims to protect against shoulder-surfing or prevent an intruder from knowing the password just by looking at the configuration. 
Type 7 encryption uses a cipher that scrambles the password such that the displayed text is different from the text you typed. It can be very easily reversed using several online sites and tools. To prevent your sensitive data from falling into the wrong hands, it is highly advisable to forego Type 7 encryption and use stronger encryption methods instead. 
With so many network vulnerabilities and security issues threatening to undo all your hard work, the only sensible move is to stay proactive and eliminate these weaknesses as soon as possible. 
Network assessment and penetration testing can help you identify any exploitable flaws in your network infrastructure. So, make it a practice to regularly conduct network penetration testing to keep your company secure against all internal and external threats. 
WAIT!
There's More..
Here's your chance to earn the Bug Buster certificate!
Leave the best recommendations to fix one or more of these vulnerabilities in the comments section below and become a Bug Buster!