The role of Chief Information Security Officers (CISOs) has evolved with changing cyber security norms and their impacts. This has been beyond simply safeguarding data to strengthening the very foundation of the economy. Recognizing this shift, the Securities and Exchange Board of India (SEBI) has recently introduced regulations. This will bring about changes in cybersecurity.
CISOs must ensure the integrity, confidentiality, and accessibility of financial data while also contributing to the larger vision of a socially responsible financial ecosystem. This blog will look at the five most important lessons learned from the new SEBI guidelines. We will discuss how they affect CISOs and businesses to be more cyber secure.
SEBI's Evolving Cyber Security Mandates
The cybersecurity landscape is always changing. The Security and Exchange Board of India (SEBI) understands the need to adapt to new threats. There are two important circulars issued by SEBI that have played a significant role in shaping cybersecurity measures. These security measures were done for stock exchanges, clearing corporations, and depositories.
The first circular, issued in 2015, SEBI/CIR/MRD/DP/13/2015, laid the foundation for cybersecurity and resilience in financial institutions. However, the circular issued in 2022, SEBI/HO/MRD1/MRD1_DTCS/P/CIR/2022/68, introduced a stricter timeline, requiring strong cyber resilience systems to be in place within 120 days. These circulars highlight the constantly evolving nature of cyber threats and the need to quickly adapt to protect the financial ecosystem.
The constantly changing nature of cyber attacks highlights how crucial cybersecurity is for the financial services industry. Chief Information Security Officers (CISOs) and organizations must frequently upgrade their security procedures. This should be done to stay ahead of potential attacks as the digital landscape continues to change. The dynamic nature of SEBI's guidelines reflects the ongoing importance of cybersecurity in the financial sector.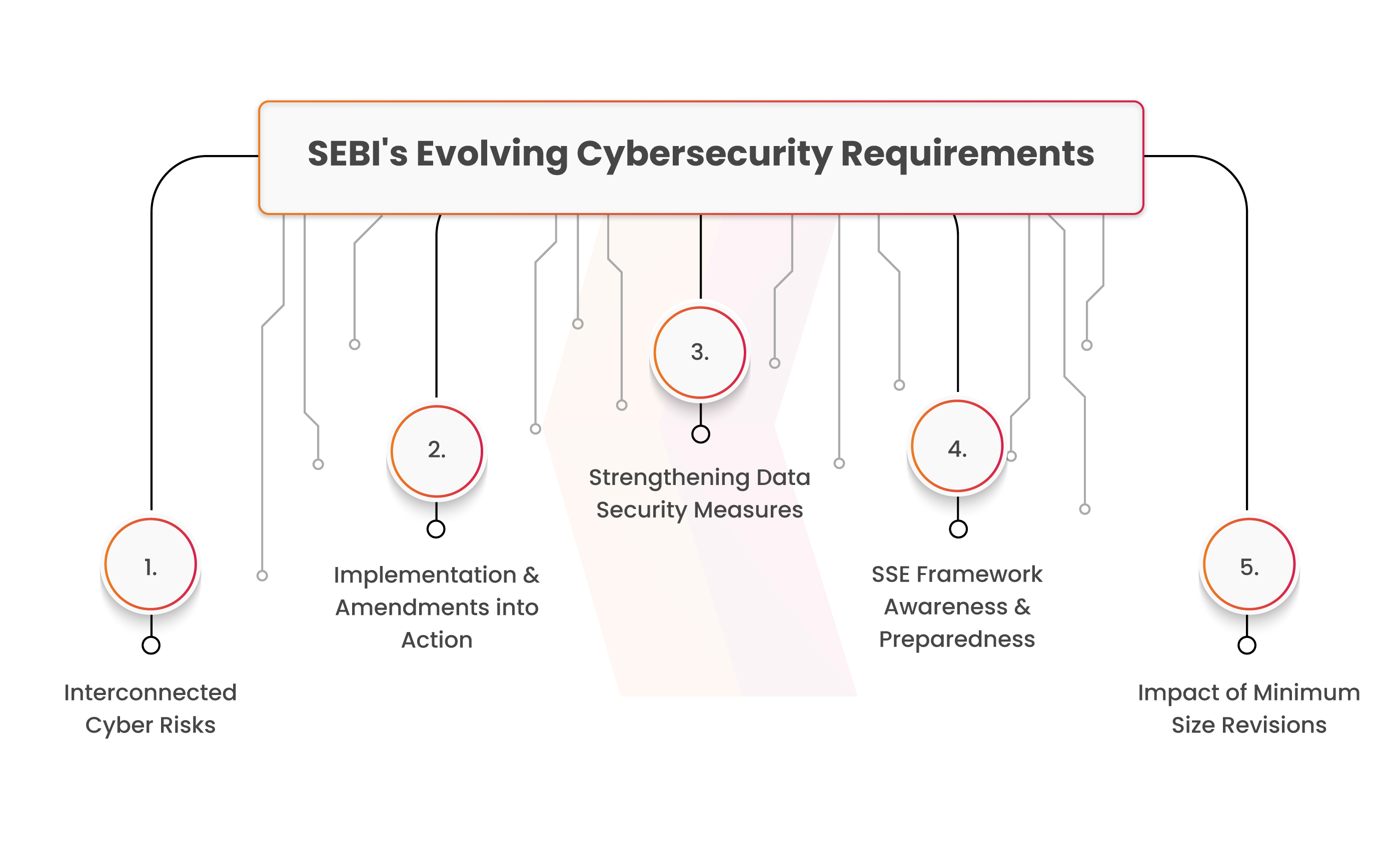 Interconnected Cyber Risks in SEBI Guidelines
The issuance of SEBI guidelines underlines the important recognition of the increased security risks in the financial markets. Linked entities include market infrastructure institutions (MIIs) such as stock exchanges, clearing organizations, and depositories.
This interdependence increases the possibility that cyber threats will have a domino impact on the financial ecosystem. When establishing their cybersecurity plans, CISOs must understand the consequences of this interconnectedness. Protecting just one's own company is insufficient. A company must also take into account the security of the broader financial ecosystem.
Implementation and Amendments into Action
Within MIIs, CISOs must meet a tight deadline for deployment. The rules, which became enforceable on August 29, demand the development of reliable cyber resilience mechanisms. This is to be done within just 120 days of their publication.
Due to the urgency, we must make quick decisions, including revising regulations, rules, and laws to comply with the mandate. To ensure that these regulations are seamlessly incorporated into their business processes, CISOs must work closely with the legal and technological teams. To achieve the short timeframes and ensure compliance with SEBI's requirements, a coordinated strategy is essential.
Strengthening Data Security Measures
The emphasis on maintaining encrypted offline backups of crucial data stands out among the thorough collection of 23 recommendations. Regular quarterly testing requirements ensure data availability, confidentiality, and integrity.
In addition to overseeing the technical implementation of these measures, CISOs must plan for robust recovery and backup processes. The need for strong data protection measures is non-negotiable in a world where security breaches can destroy businesses and undermine public confidence.
SSE Framework Awareness and Preparedness
With SEBI's proposed regulatory framework for the social stock market (SSE), Non-Profit Organizations (NPOs) can now raise money in a new manner. This growth emphasizes the necessity for CISOs to remain knowledgeable about the SSE ecosystem.
It may bring forth new cybersecurity concerns because of the rise in financial connections. CISOs need to be ready to modify their plans when the environment changes to protect their organizations. Both opportunities and risks are present in the SSE, and CISOs are essential to ensuring that investors and NPOs can conduct business safely in this novel setting.
Book a Free Consultation with our Cyber Security Experts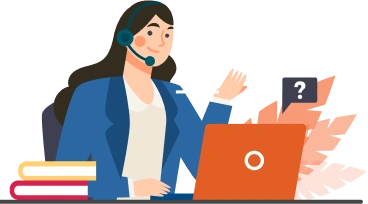 Impact of Minimum Size Revisions
CISOs should consider the effects of SEBI's guidelines. This is done to lower the minimum issue size for NPOs on the SSE and the minimum application size. Lower entry barriers may encourage more participation. This could enhance the cyber threats brought on by greater investor movement. CISOs should evaluate these adjustments and develop strategies to reduce the increased cyber vulnerabilities brought on by a larger investor base.
Conclusion
In a nutshell, CISOs must implement and uphold the new SEBI standards, which is challenging but crucial. These rules demonstrate SEBI's understanding of the constantly changing cyber threats facing the financial industry and the necessity for preventative actions to safeguard the integrity of the financial ecosystem.
CISOs can gain benefit from working with cybersecurity specialists with Kratikal, a cert-in empanelled auditor to successfully navigate this difficult environment. Leading cybersecurity firm Kratikal provides cutting-edge solutions to protect businesses from online attacks. We can assist organizations in strengthening their defenses and ensuring compliance with SEBI's rules thanks to their expertise in threat assessment, vulnerability management, and security awareness training.
The new SEBI guidelines should be embraced by CISOs as a chance to advance the larger objective of a socially responsible financial ecosystem in a world where digital security is of utmost importance. CISOs can proactively address interconnected risks, embrace regulatory requirements, strengthen data protection measures, and align their strategies with the changing financial landscape by internalizing the key takeaways from these guidelines and utilizing the expertise of cybersecurity partners like Kratikal. By doing this, they have a real chance of developing into the modern economy's digital security sentinels.