Kratikal introduces Compliance Services specially designed for Startups. We understand the significance of security and compliance within startups regardless of monetary constraints or other barriers. Kratikal for Startups, has crafted a solution that offers comprehensive compliance services, empowering startups to navigate security regulations. 
Our primary objective is to foster clients' trust, uphold industry benchmarks, and hence develop surroundings in which startups can flourish securely. Backed with the aid of Kratikal's expert guidance and unwavering assistance, achieving compliance becomes a continuing and on-hand experience.
Kratikal for Startups designed to make sure strict adherence to aggressive compliance standards, enabling startups to differentiate themselves within their specific sectors. We shoulder the obligation of offering complete assistance to startups, by making sure that they have got all of the resources to elevate cybersecurity.
Let's explore Compliance Services in detail   
What Does Compliance Services for Startups mean?
When it comes to startups, compliance certifications are crucial for building client trust. By earning these certificates, you demonstrate your dedication to adhering to industry standards and legal obligations. Customers gain confidence and feel more secure doing business with small firms.
Every organization, regardless of size will need to be compliant in the world of cloud computing. Information storage and movement enable faster response and promote customer-centricity.
Consider Kratikal for Startups as a shield for your burgeoning business, safeguarding it from potential risks and bestowing a competitive advantage over your rivals. Contrary to perception, compliance services, coupled with Kratikal for Startups, equip emerging ventures with vital resources for success.
Importance Of Compliance Services for Startups
Compliance holds the utmost significance for startups as it directly impacts their growth trajectory. Legal and regulatory requirements, like any business, apply to startups. Compliance serves as the mechanism that ensures your operations remain within legal confines, minimizing the risk of penalties.
Robust Compliance framework is increasingly demanded by customers seeking to engage with startups. Establishing a solid security foundation becomes imperative as customers entrust their data to these startups. Conversely, neglecting compliance while aiming for growth can hinder your startup's ability to scale and expand into larger markets.
How to Select Suitable Compliance Services for Startups?
Selecting the appropriate compliance framework is vital, as each framework addresses distinct factors and priorities.
ISO27001 Compliance
ISO/IEC 27001, a compliance certification by the International Organization for Standards, offers organizations comprehensive guidelines for their Information Security Management System (ISMS). ISMS operates as standard certification and completion of best practices, elevating IT systems and organizational data security through effective risk management. The main objective of ISO/IEC 27001 is to assist organizations in safeguarding assets like financial data, private information, and data entrusted to them by third parties.
Why do Organizations need ISO27001 compliance?
The interests of customers and vendors are protected.
Fewer chances of theft, data loss, and disclosure.
Ensuring good risk management and a robust foundation for compliance.
Enabling an impartial evaluation of data security procedures.
It offers internationally accepted standards.
Aim to address changing security threats.
SOC2 Compliance
SOC 2 serves as a framework to ensure that cloud-based technology and SAAS companies establish controls and policies to uphold client data privacy and security. External auditors provide SOC 2 attestation. Implementing this framework reveals underlying irregularities in procedures and security controls, bolstering customer confidence in a company's practices.
SOC 2 Type 1 – It is a report that examines a company's policies and procedures to ensure compliance with Trust Service Criteria at a specific moment. The auditor evaluates the company's criteria and controls in a single assessment to ensure alignment with required standards.
SOC 2 Type 2- It is an internal control report that outlines a corporation's data protection measures and evaluates the effectiveness of SOC 2 controls. These reports, generated by independent third-party auditors, cover security, availability, confidentiality, and privacy aspects.
Why do Organizations need SOC2 Compliance?
SOC 2 Compliance allows you to assess the effectiveness of data controls in your environment. As an independent audit conducted by a third-party CPA firm, it offers greater reliability.
Some Major Benefits
Controlled and reliable processes are created.
A proactive strategy to assist prevent expensive security breaches is SOC 2 compliance.
It guarantees the security of your system and networks.
The SOC 2 report offers insightful information on your company's risk and security posture, internal control governance, and many other topics.
PCI DSS Compliance
PCI DSS was introduced on September 7, 2006, and safeguards cardholder data by enhancing the appealing and secure handling of sensitive authentication data within CDE.
The compliance requirements apply to all organizations that store, process, or transmit customers' sensitive data. Some organizations, even if does not handle cardholder data, still need to be PCI DSS compliant based on their interactions with other parties handling such data.
Any organization that stores either of the data types must be PCI compliant.
Purpose Of PCI DSS
Data leaks pose a significant challenge for transaction-based companies. The leading company cardholder issuers collaborated to develop guidelines and safeguard sensitive authentication data such as PANs, names, and PINs, through comprehensive checklists.
CERT-In Security Audit
Since January 2004, CERT-In (Computer Emergency Response Team) has been actively addressing computer security-related issues. As the main central team responsible for information security, it operates under the government's umbrella to tackle unforeseen problems in the cyber security domain. CERT-In performs tasks like collecting cyber incident data, alerting on potential threats, managing emergencies, and issuing guidelines, advisories, and vulnerabilities.
Why do Organizations need CERT-In Security Audit?
The CERT-In security audit complies with the obligations outlined in Section 70B of the Acts by gathering, analyzing, and sharing data on cyber events and supporting Indian internet users in putting preventative measures in place to lessen the risk of cyber security incidents.
Collecting, analyzing, and disseminating information on cyber events.
Addressing critical cybersecurity incidents promptly.
Proactively predicting and notifying about cyber incidents.
Incidents related to cybersecurity may arise.
Book a Free Consultation with our Cyber Security Experts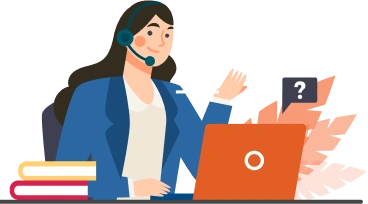 Publishing guidelines, advisories, vulnerability notes, and white papers for cyber incidents.
RBI (IS) Compliance Audit
The banking sector faces significant cyber threats, with annual data compromises concerning loan services. All NBFCs require RBI-attested IT audits under RBI IS Audit directives. The directive mandates CERT-IN accredited bodies to conduct annual information security audits covering data security, audit control, governance, risk management, and license compliance.
The IS Audit is conducted in accordance with standards and laws created by ICAI, RBI, and other relevant bodies. In order to start the audit process, NBFC must determine the audit plan and scope in cooperation with the external auditor. Post-plan implementation, auditors assess network systems, focusing on security, network, access, and electronic document controls to ensure audit standard compliance.
Benefits of RBI (IS) Audit
Being a CERT-In certified organization, the business's operations are directed to deliver superior services.
NBFC audit assures companies and partners that necessary procedures and controls are followed by their service organizations.
The assessments are carried out by licensed experts to give trustworthy services.
GDPR Compliance
The General Data Protection Regulation (GDPR) 2016/679 governs information safety and privacy in the European Union and the European Economic Area.
The GDPR unifies EU rules to furnish residents and residents greater management over their non-public information and simplifies the regulatory panorama for multinational groups. It extends the scope of EU records protection legal guidelines to encompass all multinational companies processing the non-public statistics of EU citizens. Under GDPR, several rights are covered, including the right to be forgotten, personal data protection, privacy by design and default, consumer explicit consent, and information breach notification.
Why do Organizations need GDPR Compliance?
Under the GDPR, regulated imports of personal data beyond the European Union and the European Economic Area are regulated, ensuring data owners' right
Organizations should keep the following factors in mind to achieve the goal.
Guarantee the "Right to Privacy" for individuals within the European Union.
Highlight the significance of maintaining control, safeguarding, and ensuring the security of private data.
Empower the legitimate owner, the end user, with "full control" over their personal information.
SEBI Compliance Audit
Amidst a growing economy, an increasing number of individuals are turning towards the stock market and mutual funds to grow their finances. SEBI issued three circulars making Cyber Security Audits mandatory for trading members, exchanges, depositories, and intermediaries in response to this trend. This cyber resilience framework aims to bolster security measures in the face of rising cyber threats, ultimately fortifying the integrity of trading facilities and their respective systems.
The audit's objective is to identify any discrepancies or inadequacies in the system concerning compliance requirements and the consequences of such gaps. The Cyber Resilience Framework checklist guides audits for stock markets, exchanges, depositories, and intermediaries across different domains.
Who is involved in the process of SEBI Compliance Audit?
Stock Brokers
Depositories
Wealth Management
Asset Management
Mutual Funds
Trustee Companies
Asset Management Company
Association of Mutual Funds in India
How is Kratikal helping Startups?
Startups frequently encounter difficulties putting in place reliable security measures due to the increased emphasis on data protection and privacy requirements. Kratikal specializes in crafting tailored cybersecurity solutions for startups, safeguarding their digital assets effectively. By guiding through cybersecurity intricacies and legal compliance, Kratikal fosters secure growth and innovation.