Are you in search of VAPT Services for your Company? Here's What You Need to "Be Aware Of".
VAPT Companies will play a vital role in the business era, as technology has become so prevalent. Each component of how people use technology makes it ever more significant to protect our digital network. Numerous cyber attacks frequently pose a threat to every sort of organization. VAPT or Vulnerability Assessment and Penetration Testing are necessary since hackers who attempt to exploit vulnerabilities in the system are a major threat to your business and VAPT helps in preventing various cyber attacks.
The Top 7 VAPT companies in India will be discussed in this blog. The blog will focus on why these firms stand out as front-runners among various organizations working in cybersecurity.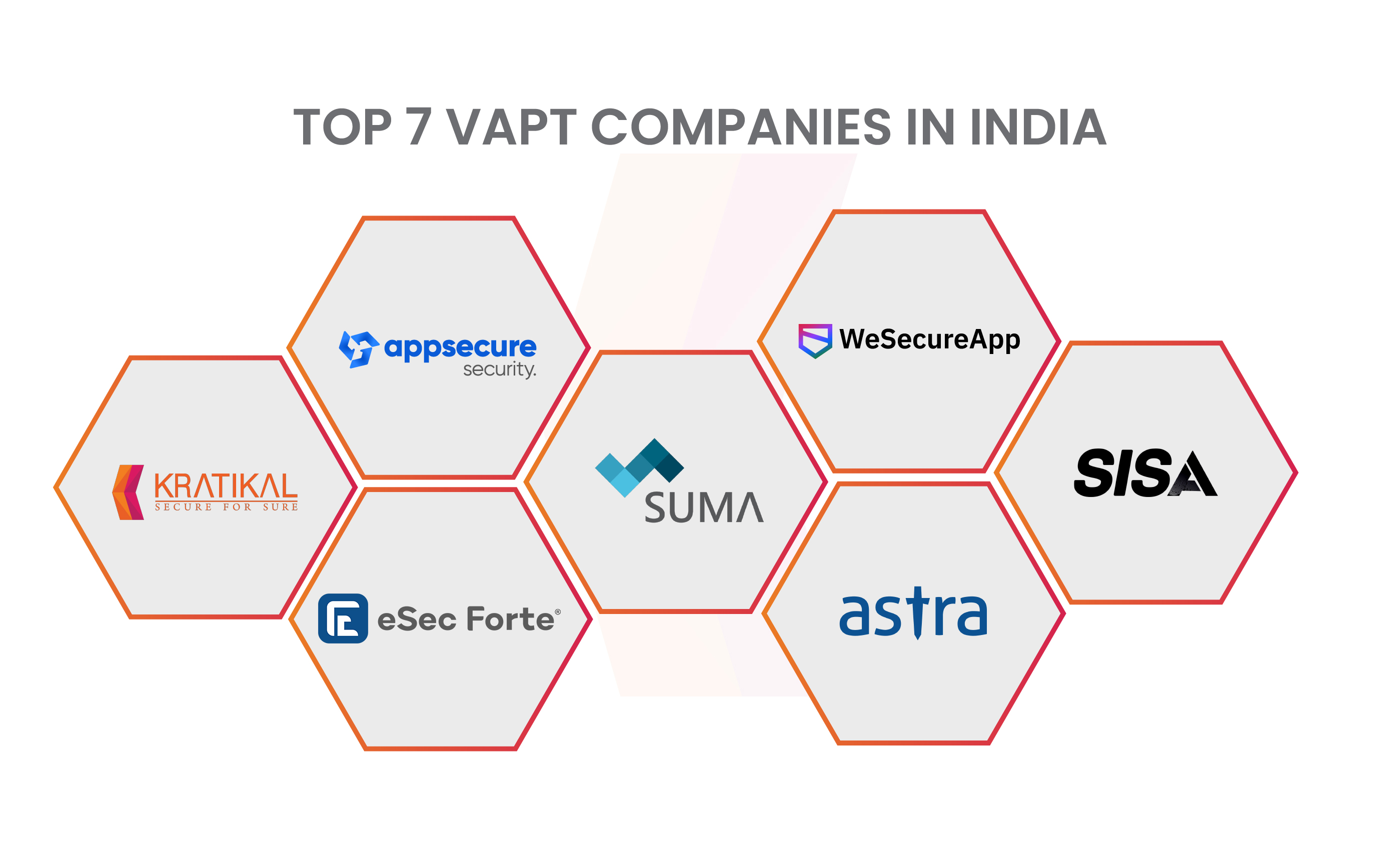 Best 7 VAPT Companies in India
Kratikal
AppSecure Security
eSec Forte
Suma Soft
WeSecureApp
Astra Security
SISA
Kratikal: Raising the Standard
For a compelling reason, Kratikal is ranked first on our list. Kratikal, a CERT-In empanelled auditor is regarded as an expert in the field of VAPT and Compliance services. Our dedication to excellence and commitment to the highest industry standards are demonstrated not only by our name recognition but also by our work recognition.
Companies prefer us because of our skilled team in the field of Compliance as well as our extensive knowledge of VAPT services. Businesses from every industry value Kratikal's comprehensive approach. Even in an era where data security and regulatory compliance are crucial, Kratikal excels in the face of changing online risks. We provide a wide range of services in VAPT Testing and Compliance Services. The Services offered by us are listed below:
VAPT SERVICES
Web Application Testing
Mobile Application Testing
Network Penetration Testing
Cloud Penetration Testing
IoT Security Testing
Secure Code Review
Medical Device Security Testing
Threat Modeling
COMPLIANCE SERVICES
ISO/IEC 27001 Compliance
SOC 2 Compliance
GDPR Compliance
HIPAA Compliance
PCI DSS Compliance
IS Audit(RBI)
IRDAI Compliance Audit
SEBI Compliance Audit
CERT-In Security Audit
SAR Compliance Audit

Book a Free Consultation with our Cyber Security Experts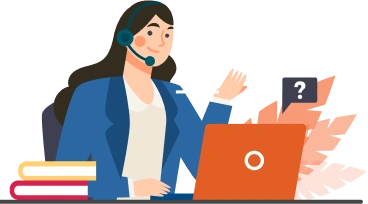 AppSecure Security
Securing mobile applications, a crucial component of contemporary business is AppSecure Security's area of specialization. The importance of protecting mobile apps has increased. This is because of the widespread adoption of mobile devices. They are one of India's top VAPT firms thanks to their ability in this particular field.
eSec Forte
eSec Forte is one of the companies in the Indian cybersecurity industry. They specialize in Vulnerability Assessment and Penetration Testing (VAPT). They're among the top 7 cybersecurity organizations owing to their relentless commitment to boosting cyber protections.
Suma Soft
A whole range of cybersecurity solutions, including VAPT services, are provided by Suma Soft. They have developed a reputation as a reliable partner in the security sector because of their focus on providing tailored solutions and client satisfaction in penetration testing.
WeSecureApp
WeSecureApp is a trustworthy cybersecurity partner, with specific skills for developing customized solutions. They aim to secure every organization with an objective to prevail over obstacles to cybersecurity with its pentesting services.
Astra Security
Another notable player in the Indian VAPT sector is Astra Security. They provide a wide range of services and pay attention to the specific needs of organizations. Their knowledgeable staff of professionals performs thorough security evaluations and gives clients useful information to strengthen their digital defenses.
SISA
SISA, one of the cybersecurity firms, has emerged as a key player in the cybersecurity arena. The company offers top-tier cybersecurity services. Their thorough understanding of security risks makes them invaluable weapons in the battle against cyber attacks. Their strategy places a strong emphasis on preventive security measures.
Choosing the Right VAPT Companies for Your Business
It is vital to pick the right VAPT Company for your business as per the apt business requirements. Every business expects standards, CERT-In empanelled auditor for not just VAPT Services but also for GRC or Governance, Risk and Compliance Services. All seven of the aforementioned businesses are leaders in their respective fields, but Kratikal stands out as the best option for many businesses. This is why:
CERT-In Empanelled Auditor: Kratikal as a CERT-In empanelled auditor highlights our dedication to upholding the strictest compliance and cybersecurity requirements. We create strategies as per the business requirements. Our 150+ satisfied businesses define our work recognition and identify us as a reputable expert in the cybersecurity field.
Wide range of Services: VAPT services provided by Kratikal satisfy a variety of security demands. Our knowledge of networks, web applications, mobile apps, and other areas ensures a comprehensive approach to security.
Customized Solutions: Kratikal is aware that cybersecurity solutions are not broadly applicable. Each client's unique needs are taken into account. When we customize our services, we customize and present productive advice and insights that may be put into practice.
Solid Track Record: Kratikal has established a solid track record of successfully securing businesses of all sizes. We have worked and secured a variety of industries over the years. Our satisfied clients are testimony to our proficiency in cybersecurity.
Adherence to Compliance: Kratikal's focus on compliance is of the utmost importance in a time of strict data protection requirements. We assure complete compliance while assisting clients in handling the complexity of cybersecurity rules.
Conclusion
In conclusion, India is equipped with a diverse range of VAPT companies. All of the firms support India's cybersecurity resilience. All seven of the businesses on our list are quite reputable and skilled. Kratikal is the top choice for many discerning organizations due to its recognition as a CERT-In empanelled auditor. Our extensive services, and our commitment to individualized, VAPT, and Compliance solutions make us set a standard. When it comes to securing your digital assets and ensuring compliance, Kratikal leads the way.