Over the last few years, the rise in cyber crime has been in full swing all around the globe. This Increase in cyber criminal activity can be attributed to several factors such as the arrival of the COVID-19 pandemic, rising digitization and the frequent introduction of new technologies. The cyber security market has grown rather impressively to meet the rising demand for protection against the terror of cyber crimes. The growth rate of the cyber security industry has never been this high before!
The unprecedented increase in cyber attacks, both in frequency and intensity, has forced businesses worldwide to channel their resources to strengthen their security infrastructure. In addition, the constant threat of cyber terrorists to the countries' critical infrastructure has pushed governments around the globe into increasing their cyber security budgets. With both public and private organizations looking to reform their cyber security strategies, cyber security has become one of the fastest growing fields. 
Statistics for Cyber Security Growth Rate 
Since we have emphasized that cyber security is a growing industry, let's prove it with the help of some numbers, shall we? Here are some cyber security growth rate statistics that will leave you in no doubt about the scope of this industry's potential.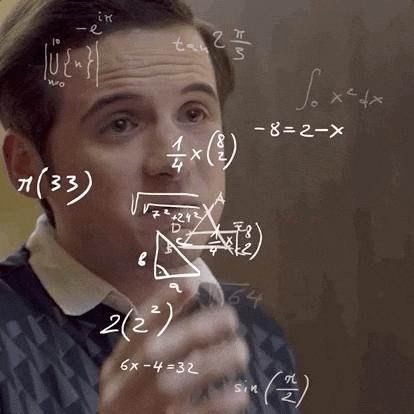 According to a report by Grand View Research, the global cyber security market size was estimated to be

$167.13 billion in 2020

. 
The report also mentioned that

North America dominated the global cyber security market with a revenue share of over 35% in 2020

. 
As per Quince Market Insights, the

global cyber security market size is predicted to reach

$418.3 billion by 2028

at a CAGR of 12.5%

. 
Key Factors Influencing the Growth Rate of the Cyber Security Industry
While there is no doubt about the fact that the cyber security industry is growing exponentially, there are certain key factors that play a major role in determining its growth rate. 
#1 Surge in IoT
In the current times, enterprises from all industries are increasingly adopting IoT devices to enhance communication and boost operational efficiency, leading to an increase in IoT traffic. According to Mckinsey, the number of IoT-connected devices globally is expected to increase to 43 billion by 2023. The ever-growing adoption of these unsecured chip-enabled devices has broadened the scope of attack for threat actors, making systems worldwide more vulnerable to attacks. These increasing vulnerabilities have resulted in the need for adopting International cyber security standards and technologies.
#2 Rising Geopolitical Tensions
Increased geopolitical tensions are leading to cyber attacks on both public and private organizations as well as critical infrastructure in countries worldwide. These attacks are growing more dangerous and destructive day after day, making the governments around the globe rush to adjust their cyber security strategies. The threat of state-sponsored attacks is enough to encourage governments to expand their cyber security budgets and invest in the latest information security products and services. This makes geopolitical tensions a major factor influencing the growth rate of the cyber security industry. 
#3 Awareness Made Mandatory
These days, there is no shortage of local, state and federal standards that your organization may need to comply with to stay operational. Numerous common legislations and standards require your organizations to have a cyber security awareness program in place. With the increasing number of cyber attacks caused by human error and employee negligence, the importance of generating cyber security awareness amongst employees is being widely acknowledged. This has resulted in the growing demand for cyber security awareness products and services. Several cyber security awareness training tools like ThreatCop have been introduced in the market over the last few years. 
#4 Spike in Cloud Adoption
With the transition to work from home culture, cloud adoption has become a foundation for the digitization of businesses everywhere. It not only allows enterprises to effortlessly scale their operations up and down as per the demand but also offer a high level of security for stored business data. With the majority of the businesses moving online after the COVID-19 outbreak, every segment of cloud computing has grown substantially. According to Hosting Tribunal, the global public cloud service market is projected to reach $623.3 billion by 2023. This rising adoption of cloud services also plays a major role in increasing the growth rate of the cyber security industry. 
With every public and private organization focusing on reforming their cyber security strategies, the scope of growth in this industry is explosive. Stay tuned with Kratikal blogs to receive regular updates about the latest cyber security trends and news.
Get your hands on the latest DMARC report!
Check out the latest trends in Email Security