Growing businesses find it harder to close deals with clients who are worried about security once they hit sales targets. Your employees are overburdened due to inquiries concerning "SOC 2 Compliance" and cybersecurity surveys. To get beyond this obstacle that the business is facing, one must understand how to obtain a SOC 2 certification.
To help you get started on the path to SOC 2 Compliance, this blog will provide you with as much information as possible.
What is SOC 2 Compliant?
To attain a SOC 2 attestation, organizations need to establish a compliant cybersecurity service and undergo an audit conducted by a CPA affiliated with AICPA. During the audit, the CPA assesses and tests the cybersecurity controls against the SOC 2 standard, subsequently generating a report detailing their findings. SOC 2 report streamlines sales and client management by providing a single document for client assessment, reducing the need for extensive cybersecurity inquiries.
In today's business landscape, SOC 2 attestation is essential for partnering with numerous major enterprises due to heightened cybersecurity importance. Certain enterprises may refuse to collaborate with entities lacking SOC 2 attestation.
It's worth noting that while it's commonly referred to as "SOC 2 certification," it is, in fact, an attestation. SOC 2 auditors don't certify a company's adherence to the standard; rather, the report attests to what they have observed within the organization's security program. While this differentiation might appear to be of substantial importance. SOC 2 compliance is notably less rigid compared to a formal certification such as ISO 27001. Under SOC 2, companies enjoy greater flexibility in selecting and applying controls to protect their organization.
Book a Free Consultation with our Cyber Security Experts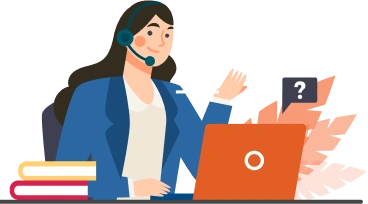 Methodology of SOC 2 Compliance
SOC 2 serves as a framework aimed at ensuring that all cloud-based technology and SAAS companies establish and uphold controls and policies to safeguard client data privacy and security. External auditors provide SOC 2 attestation. Implementation of SOC 2 helps in the identification of fundamental irregularities related to the procedures and security controls necessary for instilling trust in a company's consumers.
SOC 2 Type 1:
A Type 1 report is a specific kind of evaluation that concentrates on a company's ability to meet Trust Service Criteria and the related policies and procedures at a particular time. Auditors evaluate company operations to assess alignment with established criteria and controls, conducting a comprehensive evaluation during the assessment. A Type 1 report aims to evaluate a company's compliance with control requirements at a specific moment, offering a compliance snapshot. This report does not evaluate the effectiveness of these controls over time but instead offers insights into their existence and initial implementation.
SOC 2 Type 2:
A Type 2 report reviews a company's internal controls, with a focus on client cyber protection and SOC 2 attestation. These reports are conducted and compiled by independent third-party auditors who thoroughly assess the organization's practices over a specific period. The report examines security, availability, confidentiality, and privacy to assess control effectiveness and compliance with necessary standards. SOC 2 Type 2 report offers a deep analysis of continuous control effectiveness and compliance, enhancing the cybersecurity commitment.
Benefits of SOC 2 Compliance
SOC 2 framework signifies that your organization has established effective controls for managing information security within its operations. It goes beyond SOC 2 compliance assurances by utilizing independent audits for robustly validating the dedication to cybersecurity commitment.
Here are a few reasons why businesses decide to show that they are SOC 2 compliant:
Achieving SOC 2 compliance ensures that your organization has robust cyber security measures in place.
SOC 2 compliance differentiates your business, enhancing competitiveness and increasing appeal to clients, providing a distinct advantage within your industry.
Clients are more likely to trust a service provider with SOC 2 compliance as it demonstrates a commitment to cyber security.
SOC 2 framework can help the organization meet various legal and regulatory requirements related to privacy and cyber security
There are situations when entering a market is impossible without a SOC 2. For instance, financial organizations would most likely need a Type II SOC 2 if you are selling to them.
Why do Organizations need SOC 2 Compliance?
Achieving a SOC 2 report is a substantial undertaking, requiring extensive planning, effort, and financial investment. It's only natural to question its true value and the impact those three letters can have. Is the SOC 2 framework truly significant?
The value of SOC 2 compliance reaches far beyond possessing the official report. Here are several benefits organizations can realize by aligning with the SOC 2 framework.
Secures the brand reputation:
SOC 2 aids in safeguarding your brand's reputation. Regardless of your brand's excellence or customer loyalty, lax security leading to a data breach can drive customers away. One breach can harm the brand, leading to costly recovery, control implementation, and the need to rebuild customer trust. SOC 2 processes and controls serve as crucial safeguards against these dire repercussions.
Draws a larger customer base:
Achieving SOC 2 audit helps in enticing security-conscious potential clients, ultimately enhancing your sales. Prospective clients who prioritize SOC 2 certification require the firm to possess a SOC 2 report before engaging in business.
Furthermore, the SOC 2 audit accelerates the trust-building process with customers, resulting in long-term customer relationships. This strengthened trust contributes to higher customer lifetime value, expanded growth opportunities, and reduced marketing expenses.
Improves Services:
SOC 2 audit not only identifies areas for security enhancement but also presents opportunities to streamline your organization's controls and processes. This enables efficiency improvements in security measures within your organization. With optimized processes, you can allocate more time and resources toward enhancing the products and services, ultimately elevating quality and customer satisfaction.
It also drives organizations to establish robust and sustainable security processes rather than dealing with security issues on an ad-hoc basis. Moreover, it motivates companies to ingrain security practices into their organizational culture. Actions like implementing multi-factor authentication or single sign-on, and establishing comprehensive documentation and policies become integrated into the company's daily operations. Conclusion:
Achieving SOC 2 compliance is a deliberate decision that can improve the company's reputation, attract more clients, and raise the caliber of services you provide. It goes beyond simply earning a certification. It establishes trust with customers who are growing more worried about protecting their data and shows a commitment to cyber security. SOC 2 is a competitive edge with security-focused clients and a chance for ongoing enhancement in security measures. By adhering to the SOC 2 framework, your organization can navigate the evolving landscape of cybersecurity with confidence and demonstrate its dedication to protecting sensitive information.