Cyber Attacks are an ongoing indicator that the internet has two sides as we explore digital platforms. On every click and keystroke, there can be both a source of convenience and a potential cyber threat. In a technology-dominated society, the importance of cybersecurity has never been clearer. Looking at an in-depth peek into the world of cyber-attacks, let's look at their frequency, effects, and the critical role that cybersecurity plays in protecting our digital future.
The Numbers Game: How Often Do Cyber Attacks Happen?
Hackers are continuously coming up with novel ways to find vulnerabilities. This is why digital platforms continue to evolve. The BlackBerry Threat Research and Intelligence Team set out on a mission to examine actual data. The research was done for a period of 90 days from Dec 2022 to Feb 2023 to acquire insight into the frequency of cyber threats.
Their AI-powered endpoint security technology detected and blocked 1,578,733 malware-based cyber risks directed at customers during this time. This equates to an alarming 12 attacks every minute, or an average of 17,280 attacks per day, 720 attacks per hour, and 720 cyber attacks every day. The data is unmistakable: cyber threats are a constant and persistent threat, not a random occurrence.
Additionally, the research showed that threat actors continuously adapt their strategies. As per the report, the data states that around 2,00,454 new attacks occurred because of the malware that was previously undetectable. This demonstrates the adaptability and creativity of hackers. Further, this leads to highlighting the necessity for cybersecurity services: VAPT and Compliance to stay ahead at every step.
Book a Free Consultation with our Cyber Security Experts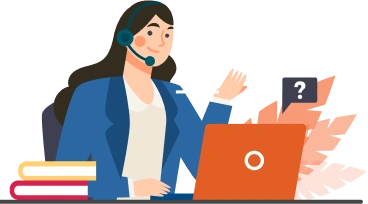 Industries Facing Scrutiny
Cyber attacks do not discriminate. Nevertheless, they always exhibit some preferences. The BlackBerry Threat Research and Intelligence Team discovered the sectors most frequently targeted by these cyber threats during their research. The findings highlighted the industries most exposed to cyber threats and demonstrated the need for cyber vigilance across all sectors.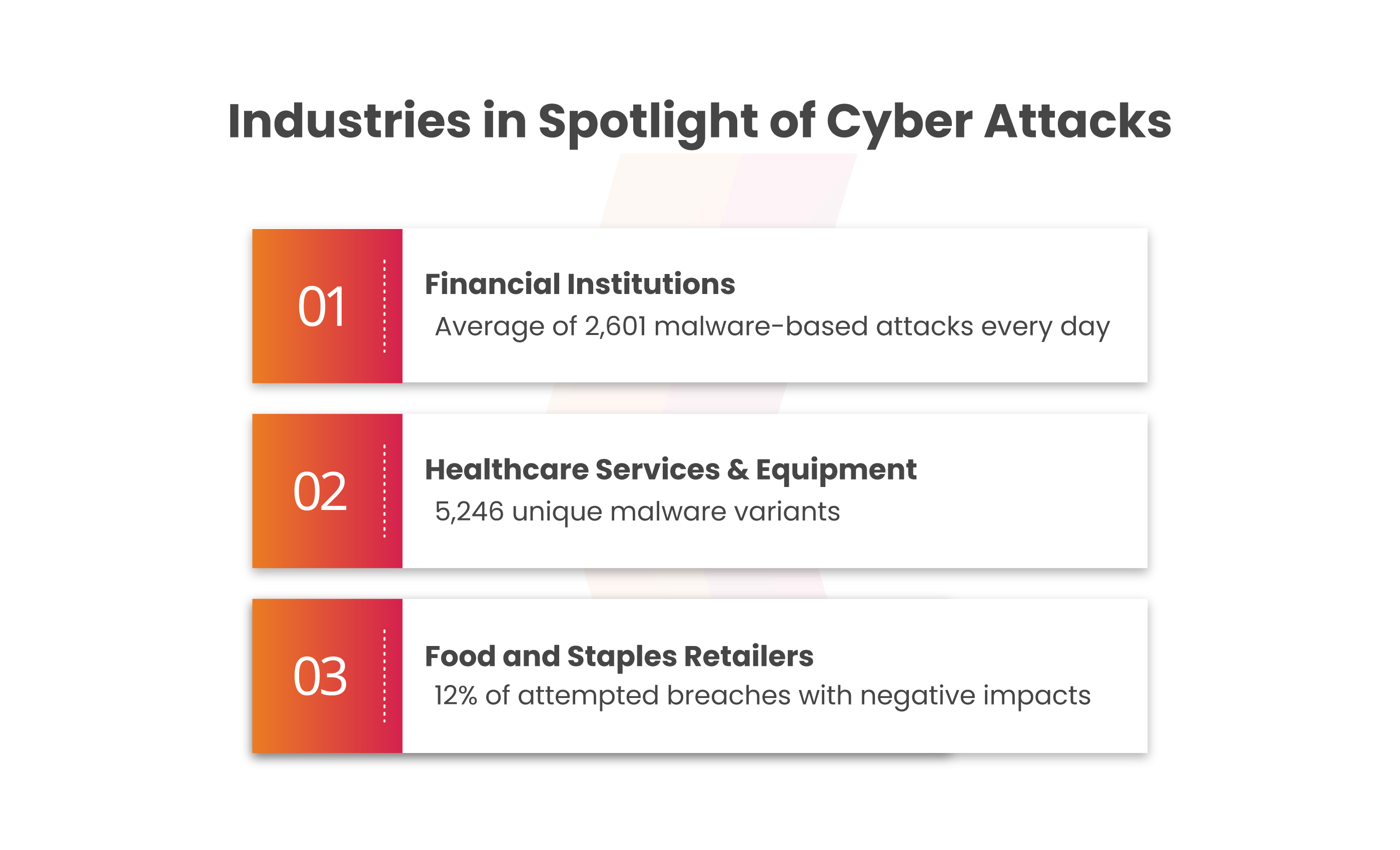 Financial Institutions
With 231,510 blocked malware attacks during the study period, the financial sector was the most consistently targeted. Attackers launched an average of 2,601 malware-based attacks every day.
This totals up to 34 distinct malware varieties. One alarming finding was how frequently threat actors that target this sector make use of the open-source Pentesting tool – Metasploit.
Healthcare Services and Equipment
5,246 distinct malware variants were among the frightening 93,000 blocked attempts that hospitals, clinics, and manufacturers of medical devices experienced. The attackers demonstrated their commitment to exploiting vulnerabilities. They achieved this by deploying an average of 59 previously undiscovered versions of vulnerabilities every day. Notable threats during this time included the Emotet Trojan, the adversary simulation program- Cobalt Strike, and ransomware versions like BlackCat.
Food and Staples Retailers
12% of attempted breaches occurred at supermarkets, pharmacies, and businesses selling food products. Considering the wide-ranging impacts of their vulnerabilities, these industries, which are essential to our daily lives, are at high-stake targets. Potential risks now outnumber those in the past attributed to growing digitization and interdependence.
The Reality Check: Prioritizing Cybersecurity with Kratikal
The numbers or the data present a gloomy picture of the cyber threat scenario. This also additionally emphasizes the necessity of preventative security measures. Organizations must prioritize their current defenses based on tailored Cyber Threat Intelligence (CTI), even while the third generation of cybersecurity, powered by AI and machine learning, provides hope for more predictive defenses.
There is no universal approach to cybersecurity. It demands a comprehensive strategy that takes into account the distinctive risks and flaws particular to each business. Threat Intelligence that has been skillfully created, curated, and tailored can fundamentally alter how organizations recognize and withstand cyber attacks.
This is exactly where you need Kratikal, a CERT-In empanelled auditor to rescue all industries and their infrastructure from cyber attacks. Our knowledge about digital security can be an invaluable asset for companies like yours who are trying to ensure secure digital platforms. By establishing strong cybersecurity policies and solutions, Kratikal assists businesses in preventing cyber risks. We help your business secure its priceless data and preserve company operations.
Even though the digital world is susceptible, we can control it with the correct defenses for you.
Stay Secure, Stay Vigilant, and Stay Alert!