Cybercrime has been on the rise for years now and it is not showing any signs of slowing down. To make it worse, the arrival of the COVID-19 pandemic in 2020 just fueled the situation. Those who were expecting relief from the increasing terror of cyber crimes in 2021 are to be disappointed as the number of attacks is only increasing day after day.  
We have barely crossed the first quarter of 2021 and already several huge cyber attacks have made the headlines. Here is a list of some of the major cyber-attacks that took place in Q1 2021:
#1 Channel Nine
Australian broadcaster Channel Nine was hit by a cyber attack on 28th March 2021, which rendered the channel unable to air its Sunday news bulletin and several other shows. With the unavailability of internet access at its Sydney headquarters, the attack also interrupted operations at the network's publishing business as some of the publishing tools were also down. Although the channel first claimed that the inconvenience was just due to "technical difficulties", it later confirmed the cyber attack.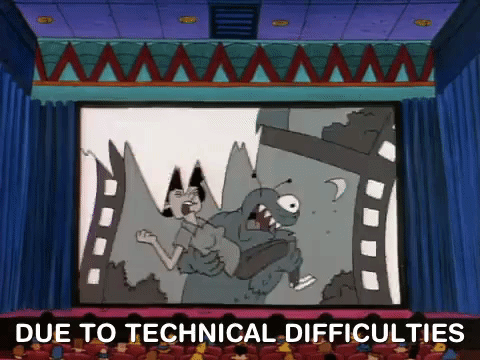 #2 Harris Federation
In March 2021, the London-based Harris Federation suffered a ransomware attack and was forced to "temporarily" disable the devices and email systems of all the 50 secondary and primary academies it manages. This resulted in over 37,000 students being unable to access their coursework and correspondence.
#3 CNA Financial
One of the biggest cyber insurance firms in the US CNA Financial suffered a ransomware attack on 21st March 2021. The cyber attack disrupted the organization's customer and employee services for three days as CNA was forced to shut down to prevent further compromise. The cyber attack utilized a new version of the Phoenix CryptoLocker malware, which is a form of ransomware. 
#4 Florida Water System 
A cyber criminal attempted to poison the water supply in Florida and managed by increasing the amount of sodium hydroxide to a potentially dangerous level. The cyber criminal was able to breach Oldsmar's computer system and briefly increased the amount of sodium hydroxide from 100 parts per million to 11,100 parts per million.
#5 Microsoft Exchange Mass Cyber Attack

 
A mass cyber attack affected millions of Microsoft clients around the globe, wherein threat actors actively exploited four zero-day vulnerabilities in Microsoft's Exchange Server. It is believed that nine government agencies, as well as over 60,000 private companies in the US alone, were affected by the attack.
#6 Airplane Manufacturer Bombardier
A popular Canadian plane manufacturer, Bombardier, suffered a data breach in February 2021. The breach resulted in the compromise of the confidential data of suppliers, customers and around 130 employees located in Costa Rica. The investigation revealed that an unauthorized party had gained access to the data by exploiting a vulnerability in a third-party file-transfer application. Also, the stolen data was leaked on the site operated by the Clop ransomware gang.
#7 Computer Maker Acer
The globally renowned computer giant Acer suffered a ransomware attack and was asked to pay a ransom of $50 million, which made the record of the largest known ransom to date. It is believed that a cyber criminal group called REvil is responsible for the attack. The threat actors also announced the breach on their site and leaked some images of the stolen data.
#8 University of the Highlands and Islands
A cyber attack targeted the University of the Highlands and Islands (UHI), forcing the university to close all its 13 colleges and research institutions to students for a day. Security professionals uncovered that the attack was launched using Cobalt Strike, a penetration testing toolkit commonly used by security researchers for legitimate purposes. This incident is just another in a series of cyber attacks targeting the education sector. 
#9 Sierra Wireless

 
On 20th March 2021, the multinational IoT device manufacturer Sierra Wireless was hit by a ransomware attack against its internal IT systems and had to halt production at its manufacturing sites. Its customer-facing products weren't affected and the company was able to resume production in less than a week. 
"This ransomware attack highlights the complexity and far-reaching damage of a B2B data breach. As evidenced by this and many other recent ransomware attacks, it's no longer an issue of just whether or not to pay the ransom. It's important to adopt a proactive and threat-informed approach to security strategy that allows for an organization to know it can thwart ransomware attacks."

– Stephan Chenette, Co-Founder & CTO of AttackIQ
#10 Accellion Supply Chain Attack
Security software provider Accellion fell victim to a breach targeting its file transfer system FTA. Many of its clients were affected by the breach. Some high-profile organizations that got caught in the crossfire include grocery giant Kroger, telecom industry leader Singtel, the University of Colorado, cyber security firm Qualys and the Australian Securities and Investments Commission (ASIC). A lot of confidential and sensitive data stolen from various companies by exploiting the vulnerabilities in Accellion's FTA tool was leaked online.
How to Protect Your Organization Against Cyber Attacks?
Witnessing the extent of damage cyber attacks can cause should be reason enough to take the necessary preventive measures right away. So, here are some steps you can take to reinforce your organization's cyber security framework and keep it shielded from cyber-attacks.
Generate Cyber Security Awareness

: Unaware employees can prove to be an organization's biggest weakness when it comes to cyber security. Generating awareness among your employees about the prevalent and emerging cyber threats is one of the most effective ways of protecting your business against cyber attacks. You can utilize cyber security awareness training tools like

ThreatCop to educate your employees. 


Implement a Phishing Incident Response Tool

: Educating your employees will only take you so far if you don't equip them with the means of dealing with cyber threats. A phishing incident response tool like

TAB

can empower your employees to detect and report suspicious emails right away, significantly reducing cyber risks. 


Carry Out VAPT

: Conduct periodic

Vulnerability Assessment and Penetration Testing (VAPT)

to detect any exploitable vulnerabilities in your organization's IT infrastructure including applications, servers, and networks. Make sure to fix the detected weaknesses on priority.

Keep the Systems Updated: Keep all your hardware and software up-to-date with the latest security updates and patches. Failing to do so can create weaknesses in your security infrastructure and lead to cyber-attacks. 


Implement MFA

: Enable Multi-Factor Authentication (MFA) across all the applicable endpoints of your organization's networks. This will not only add an extra layer of security but also protect you in case your employees' user credentials are stolen.
So, don't wait for your company's name to be on the list of cyber attack victims, and take the necessary precautions immediately.
Would you like to add something to the tips mentioned above? Leave a comment below!
Turn Your Employees Into A Cyber Threat Shield
Make your employees proactive against prevailing cyber attacks with ThreatCop!