In the quick-paced digital world, personal data is extremely valuable. This makes privacy protection essential. With 67% of EU residents aware of it, the GDPR is thought to be the strictest data privacy law in the world.
In the year 2018, the General Data Protection Regulation called GDPR was in effect. The main objective was to establish standards that businesses must adhere to. Following these standards could possibly help in handling personal data responsibly. We'll examine the seven principles of GDPR compliance in this blog post. We will also take a look at the reasons why understanding them is crucial.
What is GDPR Compliance?
The GDPR aims to increase individuals' access to personal data. This is aimed at standardizing data protection practices across the European Union or EU. Organizations need to first comprehend the main requirements and rules of the legislation. In order to gain a better understanding of compliance, one must ensure obtaining well-informed consent and providing a transparent account of the data processing activities. It is crucial to improve data quality and accuracy as well as to implement security measures. This would help to guard against loss, theft, and unauthorized access.
GDPR Compliance and its 7 Principles
The 7 principles of GDPR Compliance are:
Lawfulness, Fairness, and Transparency
Purpose Limitation
Data Minimisation
Accuracy
Storage Limitations
Integrity and Confidentiality
Accountability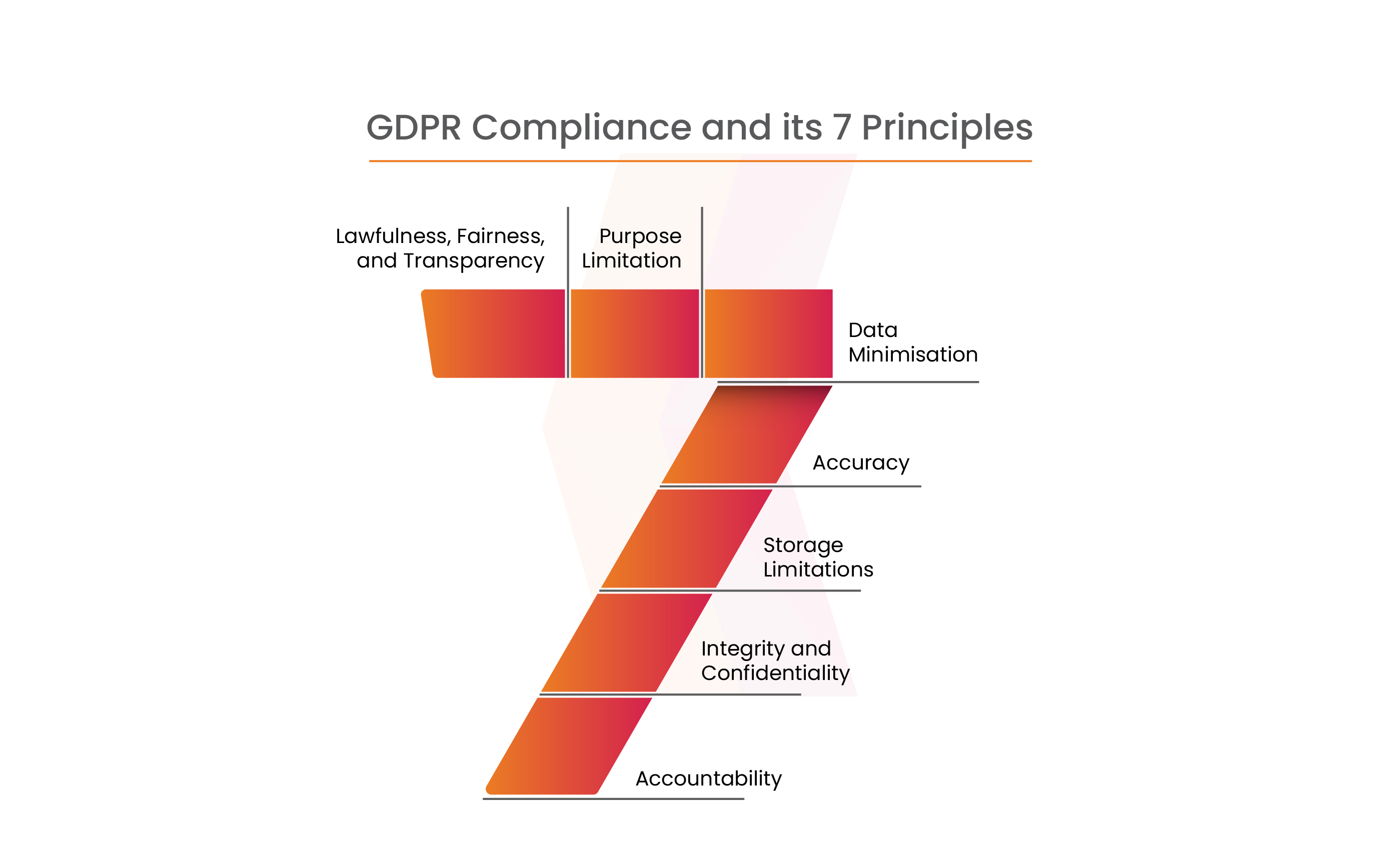 Lawfulness, Fairness, and Transparency
Lawfulness: Ensure that you gather and process data with a valid legal basis, often obtained through user consent.
Fairness: Process data in the best interest of the individuals, meeting their expectations, and avoiding unexpected use.
Transparency: Clearly communicate what, how, and why data is processed, enabling easy understanding by the data subjects.
Purpose and Limitation
A key component of GDPR is purpose limitation. This mandates that companies treat personal data only for the purposes that were first specified at the time of acquiring it. This implies not repurposing data for irrelevant purposes and making sure that the usage of people's information is consistent with their expectations.
Organizations that follow Purpose Limitations not only meet legal requirements but also build trust. This along with data subjects puts an emphasis on accountability and openness in data processing procedures.
Data Minimisation
One of the main pillars of the GDPR is Data Minimization. It highlights the prudent gathering and use of personal data. Organizations are advised to avoid collecting unnecessary data and to only collect the information that is absolutely necessary for the stated purpose. By encouraging a targeted approach, this idea reduces the possibility of managing too much data. This further reduces the potential security risks.
Businesses can improve GDPR compliance and minimize privacy concerns by following Data Minimization. This creates a more secure and efficient data processing environment. This intends to respect people's privacy and is consistent with the guiding principles of responsible data management.
Accuracy
For GDPR compliance, it is essential to ensure the accuracy of processed personal data. This principle requires organizations to keep accurate and current records. This helps to take the appropriate steps to ensure accuracy. Giving users the option to alter their email addresses, for example, promotes proper data management and is consistent with GDPR's commitment to trustworthy and responsible data processing.
Storage Limitations
The principle of Storage Limitations emphasizes the deletion of personal data upon completion of its intended use. This hence reduces the potential risks connected with excessive data storage. Organizations comply with GDPR regulations and strengthen data security by expeditiously erasing deactivated users' data. This helps to mitigate potential privacy issues.
Integrity and Confidentiality
Integrity and confidentiality of personal data must be ensured above everything else by protecting it against unauthorized access. To protect client data, organizations need to put strong internal and external security measures in place. By proactively reducing potential security risks and promoting trust and compliance, this dedication to secure data practices is in line with GDPR principles.
Book a Free Consultation with our Cyber Security Experts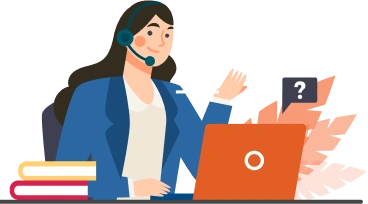 Accountability
The concept of Accountability emphasizes the need to assume accountability for data processing. This ensures adherence to GDPR regulations and thoroughly records these endeavors. As a prime example of a proactive approach to GDPR compliance, recording consent procedures and providing employee training builds an accountable culture. This methodology not only adheres to regulatory mandates but also lays the groundwork for accountable and transparent data management procedures inside the company.
Why Understanding the GDPR Principles Matter?
Although the GDPR may seem like a complicated regulation, these seven guiding principles form its basis. It is essential for organizations handling personal data to comprehend them. In addition to being in line with moral principles, compliance protects against GDPR fines, negative financial effects, and reputational harm.
Empowering GDPR Compliance with Kratikal
Businesses confront numerous obstacles in their quest for GDPR compliance. But, they are not alone in this challenging environment. Let Kratikal, being a CERT-In empanelled cybersecurity service provider, work with you to ensure effective data protection procedures.
Kratikal provides a range of services that are intended to strengthen the cybersecurity posture of your company. Our team of experts can help your business to expedite GDPR compliance. Your operations can be more in line with the seven GDPR principles with the help of Kratikal's experience, which ranges from thorough risk assessments to custom training sessions.
By choosing Kratikal's services, you can:
Risk Analysis and Mitigation: Conduct thorough risk assessments to identify and address potential vulnerabilities in your data processing practices.
Training Solutions: Equip your team with the necessary skills and knowledge through customized training programs, ensuring everyone is well-versed in GDPR compliance.
Security Framework Implementation: Implement robust security frameworks to safeguard personal data, enhancing integrity, and confidentiality in line with GDPR principles.
Documentation Assistance: Simplify the documentation process, ensuring that your compliance efforts are well-documented and easily accessible.
Incident Response Planning: Develop and implement incident response plans to effectively address any breaches, aligning with the accountability principle.
In conclusion, even if the GDPR could provide difficulties, working with Kratikal can help turn these difficulties into chances for improved compliance and data protection. Think of Kratikal as your strategic partner as you start your GDPR journey, enabling your company to both meet and beyond the requirements imposed by the regulations.