What do you think will happen next in the domain of cybersecurity?
Which new developments or challenges will become the talk of the town in the year ahead?
Who will make the most progress in the constant war waged between cybercriminals and organizations worldwide?
When it comes to cybersecurity, it always pays to stay prepared. With 2021 coming to an end, the entire world is looking forward to new developments, achievements and challenges coming up in the year ahead. Taking into account the increasing number of cyber attacks worldwide all through 2021, many fear that the cybersecurity landscape in 2022 will decline even further.
To create an effective strategy for keeping your business safe from evolving and emerging cyber threats, it is wise to find out what exactly you are in for. So, here is a list of the top 5 cybersecurity predictions for 2022 to help you streamline and reinforce your defense.
Prediction #1: Ransomware Will Continue to Wreak Havoc
The year 2021 witnessed the emergence of several deadly ransomware gangs that attacked and terrorized hundreds of organizations worldwide over the last year alone. As per the annual review by the UK National Cyber Security Centre, the number of ransomware attacks in Q1 2021 was thrice the number of those in entire 2019!
Cybersecurity researchers globally believe that the threat of ransomware isn't going anywhere in the coming year. In fact, they have predicted that the frequency, intensity and level of sophistication of the ransomware attacks will significantly increase in 2022. Given that ransomware is counted amongst the most lucrative attack vectors for cybercriminals, this is one of the most believable and unsurprising cybersecurity predictions on this list.
Prediction #2: Cyber Warfare Will Take New Heights
Cyber warfare has already caught momentum in 2021, creating a rising need for cybersecurity for critical infrastructure across the globe. Many cyber attacks carried out by various state actors have made headlines all year long. With the trend of digitization spreading across the world like wildfire, cyber attacks have become a weapon of choice for countries to express their opposition. 
With the aim of achieving their respective regional interests and geopolitical objectives, major nation-state actors in Russia, China, Iran, North Korea and various other countries will continue to maintain an aggressive posture in 2022. Factors like rising geopolitical tensions, instability due to the pandemic and increased access to cryptocurrencies will considerably contribute to the growing number of politically-motivated attacks on nearly every industry.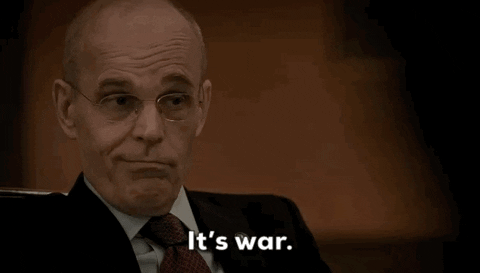 Prediction #3: Supply Chain Risks Will Steal the Limelight
The world still hasn't fully recovered from the grave impact of devastating supply chain attacks like the SolarWinds hack, the Accellion breach and the Kaseya attack. These mega-breaches have demonstrated how easily threat actors can compromise hundreds of organizations once they successfully breach a supply chain's single link.
Since the extent of damage caused by supply chain attacks is significantly greater than other attack vectors, it has become a particular favourite amongst cybercriminals globally. It is predicted that the threat of supply chain attacks will still loom over organizations worldwide in 2022. Taking this into consideration, third-party risk management should be one of the top priorities for organizations in the year ahead. 
Prediction #4: Cloud Vulnerabilities Will Remain a Serious Concern
With more and more organizations adopting the cloud every day, cloud vulnerabilities have become a huge threat to data security. These vulnerabilities seriously endanger the safety and integrity of all the valuable data stored within. According to an article by HelpNetSecurity, 93% of businesses have serious concerns about public cloud security. 
Owing to the rapid growth of multi-cloud environments, the attack surface has increased significantly and will continue to expand in 2022. Cybercriminals are expected to focus their efforts and resources towards finding new flaws and weaknesses in the established cloud environments. Organizations relying on the cloud for data storage and management should seriously consider focusing their resources on strengthening their cloud resiliency. 
Prediction #5: IoT Security Will Become the Talk of the Town
With the introduction of 5G infrastructure and other advancements in technology, IoT devices have come a long way. According to an article by Cyber Magazine, the Internet of Things (IoT) market is predicted to grow to a whopping $1.1trillion by 2026. With IoT devices coming into the spotlight, they have also captured the attention of modern threat actors. There are thousands of cyber attacks on IoT devices every month. 
One of the major cybersecurity predictions for 2022 involves the growing attention to the need for enhanced IoT security. It is expected that the cyber threats haunting IoT devices will continue to grow in the year ahead, emphasizing the rushing demand for regulation of policies to protect user privacy. Also, more importance will be given to Privileged Access Management for securing IoT devices.
These are the 5 top cybersecurity predictions for 2022 made by experts and industry professionals worldwide. So, buckle up and get ready to stay ahead of the threats in the coming year. 
What do you think will be the biggest cybersecurity challenges facing organizations in 2022? Leave your opinions in the comments section below!