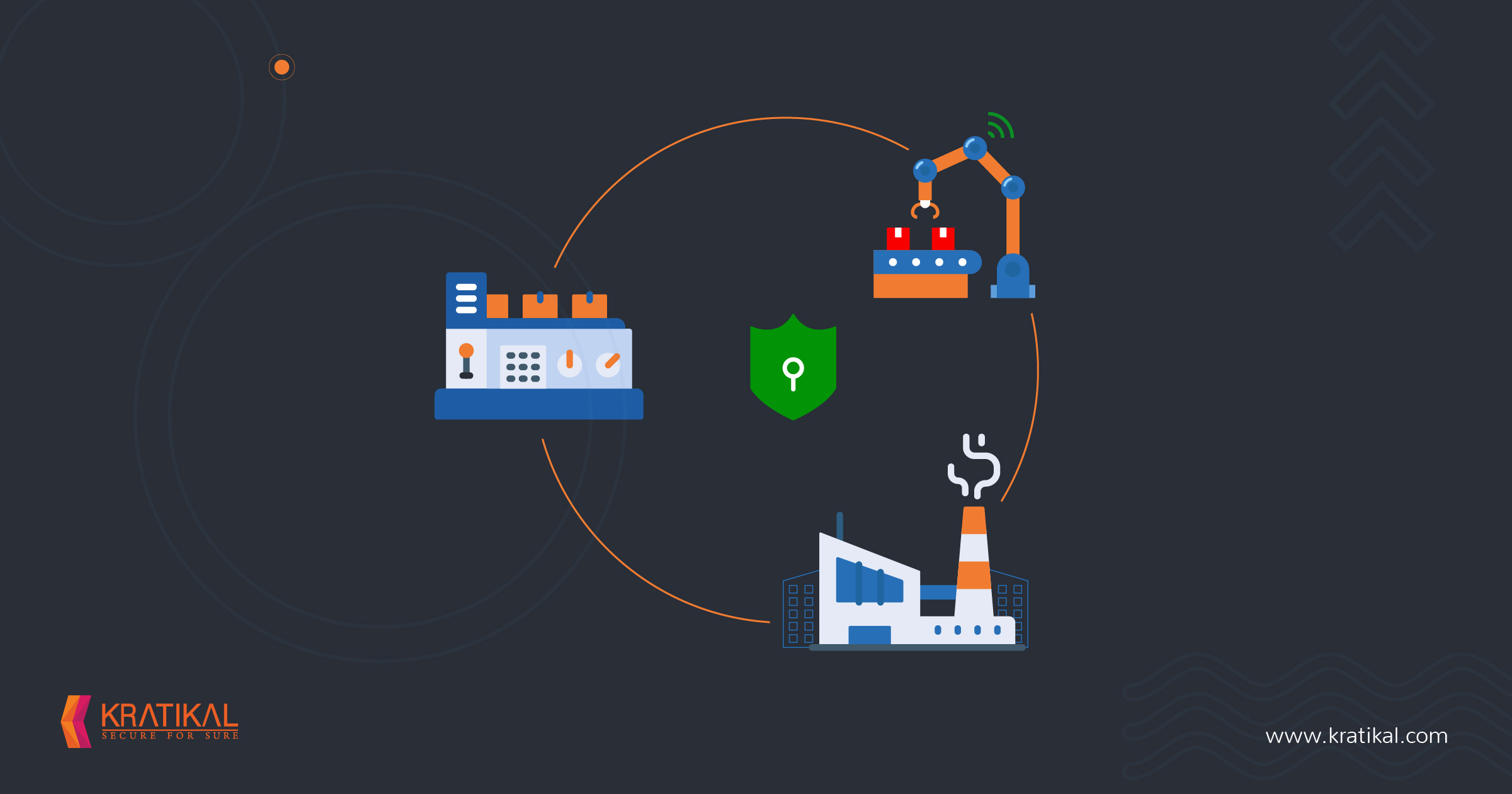 With the rapid digitization of manufacturing firms globally, the potential cyber risks plaguing their industry have grown in both number and intensity. As manufacturing businesses are growing more data-driven, it is becoming essential for these organizations to take the necessary measures for avoiding losses due to cyber-attacks.
Reasons Why Manufacturing Firms Need CyberSecurity
There are a number of reasons for manufacturing firms to have a solid cybersecurity infrastructure. These reasons can range from the danger to their product's design and intellectual property to potential financial losses. Some of the major reasons for manufacturing firms to rethink their cyber security strategy are-
The Rising Instances of Cyber Crimes

– According to an article published by Cybersecurity Ventures,

cybercrime will inflict damages of $10.5 Trillion by 2025

.

To give you a better idea of the extent of this damage, the article mentioned that

cybercrime will become the third-largest economy in the world after that of the US and China. This should be an alarm loud enough for organizations to up their cyber security game.


Manufacturing Industry Has a Lot to Offer – Manufacturing firms can be very lucrative targets for cyber criminals as they can exploit the organizations' intellectual property or block their production for ransom. The information held by these firms about their clients and suppliers can also be a huge catch for cybercriminals.


Manufacturing Firms are Vulnerable in Many Ways

– Organizations from the manufacturing industry deal with many vendor companies for intermediate goods. This arrangement can be exploited by cybercriminals for getting returns through phishing attacks that include fake invoices and fake bank accounts. Such attacks are known as

VEC (Vendor Email Compromise) Attacks.


Manufacturing Industry is Still Learning

– The manufacturing industry has gone digital but they are still in the learning phase as far as cyber security is concerned.

Business Competition

– The competition in business is increasing, more so in these times of crunch. It is therefore important for manufacturing firms to secure their organization against malicious campaigns targeted at them with the intent of causing damage to reputation and overall reach.
Cyber Security Measures for Manufacturing Firms
Cyber security measures for manufacturing firms should not only include anti-virus software and other end-point security measures. Manufacturers should also employ some of the measures that can cover the basics of cyber security for them. These measures include:
Cyber Security Awareness for Employees

– Unaware employees are ticking time bombs when it comes to cyber security. They can easily allow malicious actors to enter the organization via phishing, vishing, smishing, or other attack vectors. It is important for manufacturing firms to ensure that their employees are aware of the cyber threats that can potentially damage their organization's business setup.

ThreatCop

is a

cyber security awareness tool that can make this whole process of imparting knowledge and awareness very easy for the employees as well as the organization.


Email Domain Security

– The reputation of an organization is important for its overall business reach, customer satisfaction, and potential leads. Emails going out from the organization play a very important role in this. However, if the organization's official email domain falls in the wrong hands, a lot of damage can be done to its reputation. For manufacturing firms, which serve as vendors for various other companies, lack of email domain security can cause severe damage. This can be done through email spoofing, VEC attacks, BEC attacks or spear-phishing attacks. In such a scenario, email domain security tools like

KDMARC come in handy.


Identity Access Management (IAM) – IAM is important to limit access to sensitive operations and information in an organization. In the manufacturing industry, the Industrial Control System (ICS) can be protected using IAM. This is important for saving the manufacturing processes and manufactured products from manipulation and other unwanted alterations.


Incident Response Tools

– Incident Response Tools can be effective in early detection of cyber attacks. A phishing incident response tool like

Threat Alert Button (TAB) is useful in reporting suspicious emails and eliminating malicious emails from the inboxes of employees.


Regular Offline Data Backup

– It is one of the cyber security best practices to create data backups regularly in offline locations. This can help in securing the organization against emergencies arising from ransomware and DDOS attacks.
The Covid-19 pandemic has given us more reasons to believe that cyber security risks are only going to increase from here on forward.

What would your advice be for manufacturing firms looking to improve their cyber security outlook?
Turn Your Employees Into A Cyber Threat Shield
Make your employees proactive against prevailing cyber attacks with ThreatCop!