The Health Insurance Portability and Accountability Act (HIPAA) has been a major player. In the constantly changing fields of patient confidentiality and healthcare data security, the Health Insurance Act plays a major role. The HIPAA acts as a key component in terms of healthcare data privacy for patients. Throughout the years and since HIPAA's enactment in 1996, this legislation has undergone several substantial amendments; the most recent was introduced in 2013. This was with the release of the HIPAA Omnibus Final Rule.
However, in light of the evolving healthcare industry and technological improvements, the next significant HIPAA update is long overdue. It was supposed to take effect in the last few months of 2023. This blog post will look at the background of HIPAA, and discuss upcoming revisions to the HIPAA Privacy Rule. We would also provide an outline of the essential elements and significance of HIPAA compliance for businesses.
What does HIPAA stand for and its Significance
HIPAA stands for Health Insurance Portability and Accountability Act. In 1996, the Health Insurance Act became operative. Its main objective was to maintain the integrity and confidentiality of patients' protected health information (PHI). In relation to private medical data, patients have several rights. The authorized enterprises are protected by federal law under the HIPAA Privacy Rule. In addition, HIPAA ensures the portability of health insurance coverage. It also aims to standardize the electronic healthcare transactions.
Companies and organizations in the healthcare industry must adhere to HIPAA regulations. To maintain patient trust as well as legal compliance, one should follow this. This helps in avoiding the risk of heavy fines for non-compliance. The importance of HIPAA resides in its capacity to protect patients' highly sensitive personal and medical information. This helps in preserving their right to privacy and security while enabling an effective transfer of health data.
HIPAA's Evolution: Changes Over the Years
HIPAA has undergone a number of significant upgrades and modifications since it was first implemented. They did this to handle new issues and stay up to date with developments in healthcare technology. Major turning points in the development of HIPAA include:
HIPAA Security and Privacy Regulations (2003): These regulations set basic security requirements. It gave people more control over their healthcare data. This helped in placing restrictions on the use and sharing of PHI.
Book a Free Consultation with our Cyber Security Experts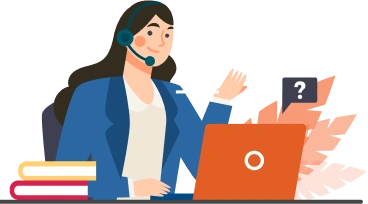 The 2009 HITECH Act (Health Information Technology for Economic and Clinical Health): Implemented the Breach Notification Rule, which required covered business entities to report data breaches. In 2013, it led to the HIPAA Omnibus Final Rule.
2013: HIPAA Omnibus Final Rule: This rule amended the standards for breach notification. It clarified the obligations of business associates and broadened the category of affected companies.
The Need for HIPAA Changes in 2023
There have been noticeable, significant improvements in the healthcare industry's working practices and technology over the last ten years. Even though the Office for Civil Rights (OCR) has already addressed some issues through advice, the HIPAA Rules urgently need to be modified. We intend these modifications to preserve strong security and privacy measures while reducing the administrative load on regulated companies.
The OCR recommended amendments to the HIPAA Privacy Rule in a Notice of Proposed Rulemaking published in December 2020 in response to this need. After finalizing them, these modifications will probably take effect in 2023. The main goals of the proposed modifications are to simplify administrative requirements, improve patient access to PHI, and facilitate data sharing.
Proposed HIPAA Privacy Rule Changes in 2023
The upcoming modifications to the HIPAA Privacy Rule intend to facilitate data sharing and enhance patient access. This further helps to lessen the administrative burden on covered entities. Some of the primary revisions that are proposed are:
Shorter Access Period: The 30-day maximum period for granting access to PHI would be shortened to 15 days.
Transfer of ePHI: If requested, people may instruct a covered organization to transfer their ePHI or e-Personal Health Information to a personal health application.
Fee Transparency: Covered entities must inform people that they have the right to obtain free copies of their PHI.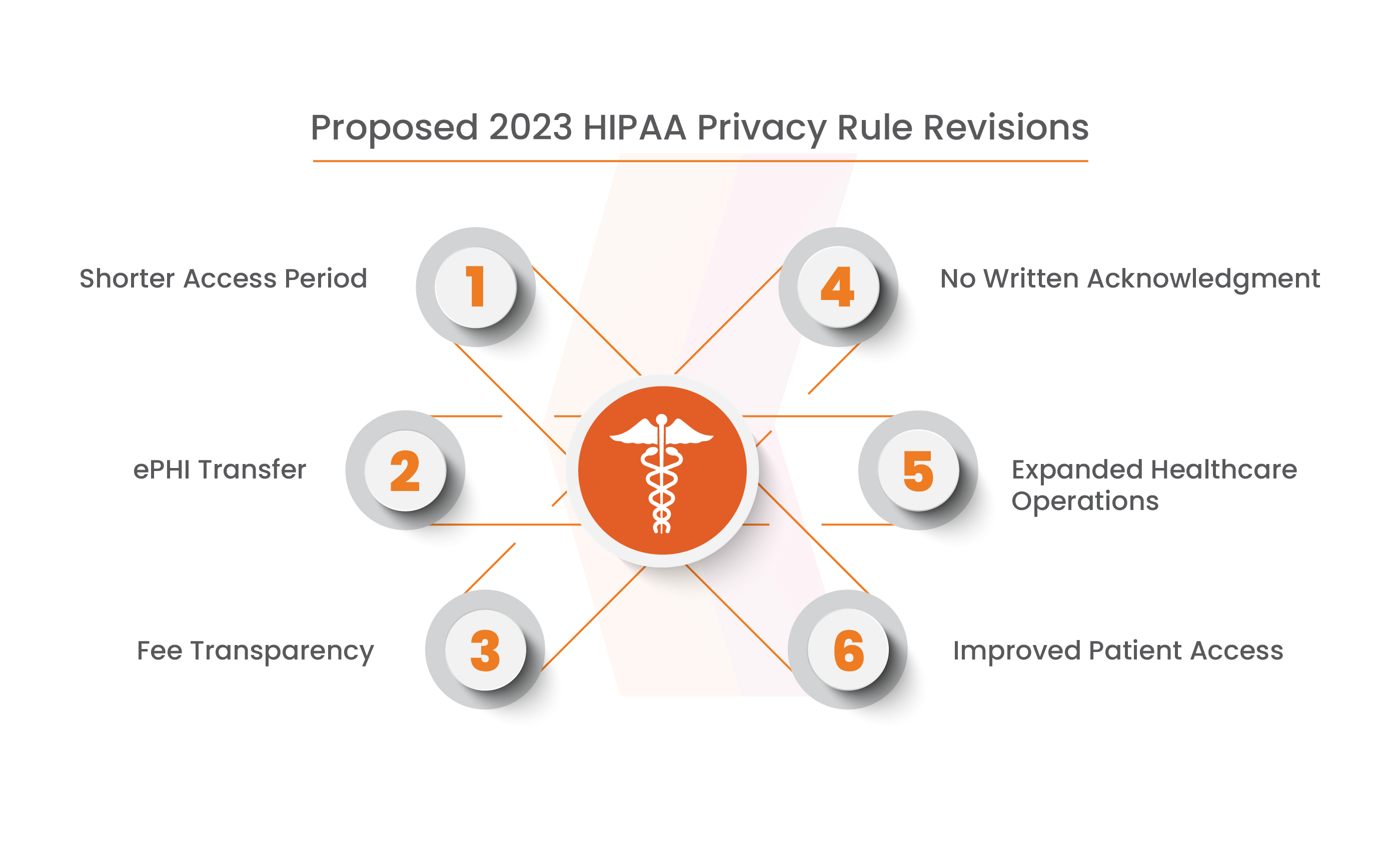 Elimination of the Need for a Written Acknowledgement of Receipt: Covered entities will no longer need to get a written confirmation that their notification of privacy practices has been received.
Expanded Healthcare Operations: The term "healthcare operations" will now include case management and care coordination, allowing for more uses and disclosures of PHI.
Improved Patient Access: When consumers exercise their HIPAA right of access, covered entities must comply with their requests. These requests can be for specific records from other covered entities.
The Impact on Healthcare Providers and Businesses
The manner in which healthcare providers and covered entities handle patient information will change significantly. This would further result in the impending HIPAA revisions. Operational concerns include the shorter timescale for PHI access, the obligation to allow patients to take notes and photos of their PHI, and the inclusion of billing details.
To comply with these new standards, healthcare facilities will need to make investments in efficient practices, employee education, and technology advancements. Simplifying access to medical records is vital, as is properly managing the privacy risks posed by sharing data with personal health applications.
Businesses and organizations in the healthcare sector also need to ensure that they keep their policies and processes current and properly educate their staff members about the new rules. Prioritizing inquiries and making sure patients receive their records on time are essential for preventing needless delays.
How can Kratikal help with HIPAA Compliance Audit?
Businesses want reliable support to effectively manage HIPAA compliance audits in this ever-changing regulatory framework. The top provider of cybersecurity and compliance solutions, Kratikal, being a CERT-In empaneled auditor, provides professional assistance with HIPAA compliance audits. To ensure compliance, their team of professionals can help organizations with thorough assessments, vulnerability identification or VAPT, and the implementation of strong security solutions.
In a nutshell, the 2023 HIPAA modifications will be a big step forward for securing patient information and streamlining healthcare processes. We intend these adjustments to improve patient access, simplify data sharing, and promote care coordination while upholding strong privacy and security safeguards, even though they might present difficulties at first. In order to keep ahead of compliance requirements and ensure patient data security, companies can depend on reliable partners such as Kratikal.